I found mommy L through the Palo Alto Moms group when she was looking for a Bay Area Family Photographer to photograph their family this fall! Mom and dad spent the last few years in Europe; both their daughters were born there and recently moved back home so their little girls can grow up here! Mom commissioned me for a family portrait session and the goal was to capture their present.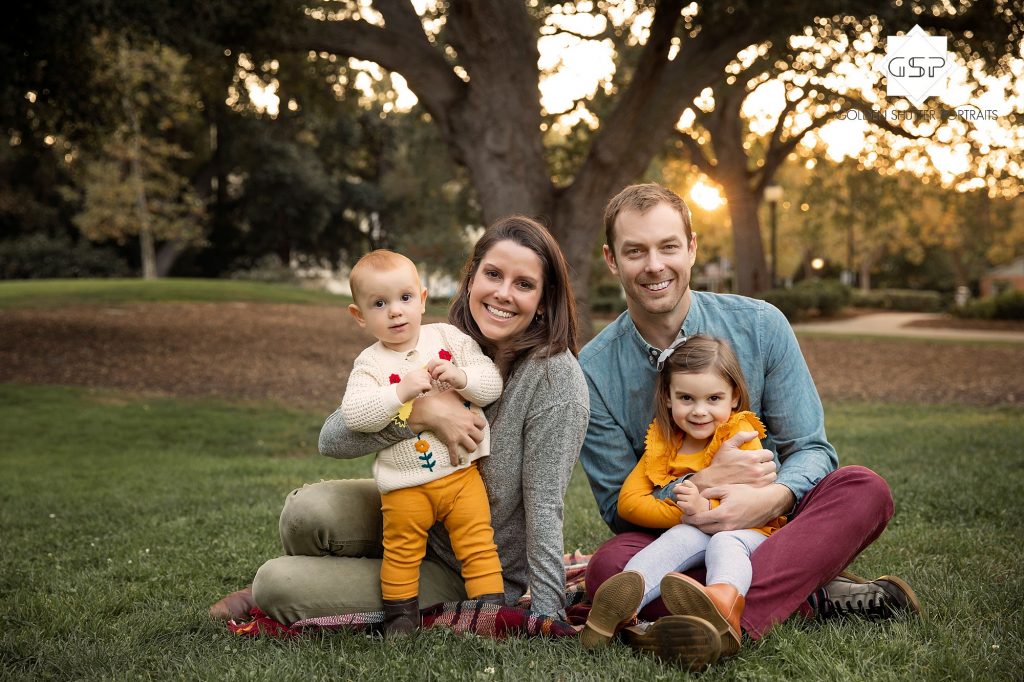 As a Bay Area Family Photographer, she wanted me to capture how little her girls were but at the same time, how they loved each other fiercely. She wanted me to capture that perfect family portrait but also all the chaos that a toddler and a baby bring! I was so glad to have this opportunity to be their chosen Bay Area Family Photographer and really wanted to make sure I do justice to her vision and deliver imagery that they'll cherish for years to come!
With a little help from Style and Select, mom made sure everyone showed up for the session in well coordinated, but not 100% matching, outfits. I always tell all my clients to refrain from outfits that are identical or outfits that are all in the same color palette, as they won't photograph as beautifully as outfits that have complimentary, contrasting colors.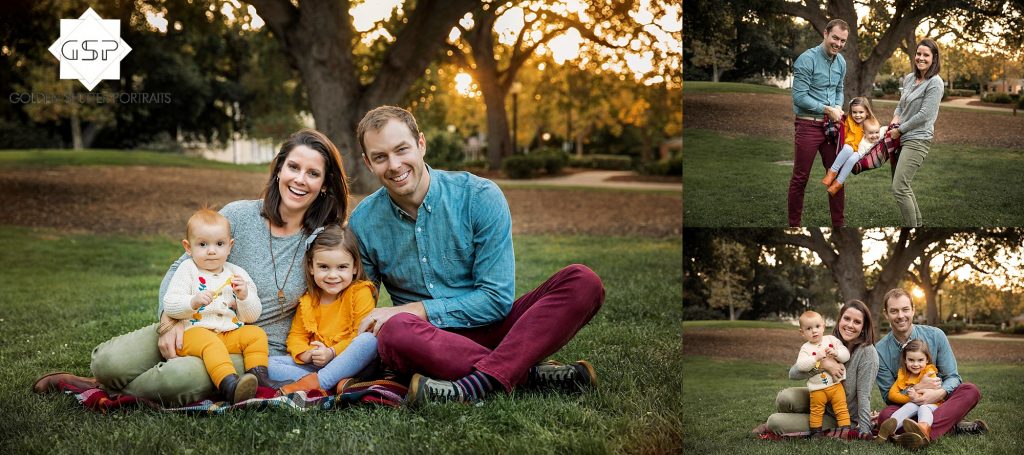 I also loved that she at a deep level understood that beautiful portraits are the ones that capture connection and love. It's great to have beautiful locations, don't get me wrong, but what's the point of a great Bay Area location when your little kids are cold or cranky from a long drive (we all know Bay Area traffic is crazy!)?
So instead, we chose a humble park near downtown Mountain View which was close to their house and that they could easily walk to, that the kids were familiar with and they wouldn't have to worry about driving back home with tired children given that session would wrap up closer to their bedtime.
During the session, I had such a great time with K and H! Both of them were all smiles!! We started off with some pictures of the four of them at first to help the girls warm up to me. And then, moved onto pictures of the girls together and by themselves! K was a total ham! Posing and pretending to be a little teapot, which by the way was a great idea given the placement of hands when trying to do so (thanks, mom!). Like every session involving a toddler and a baby, I try to keep some surprises and rewards with me to keep the toddler motivated to cooperate and stay interested.
My first reward for K was bubbles! K and H both LOVED blowing bubbles and playing with them, which gave us time to do portraits of mom and dad by themselves and also made for some beautiful candid shots of the girls alone. At the end of the session, K got to choose a tiny Play-doh box as a reward for cooperating and doing so well!
Bay Area Family Photographer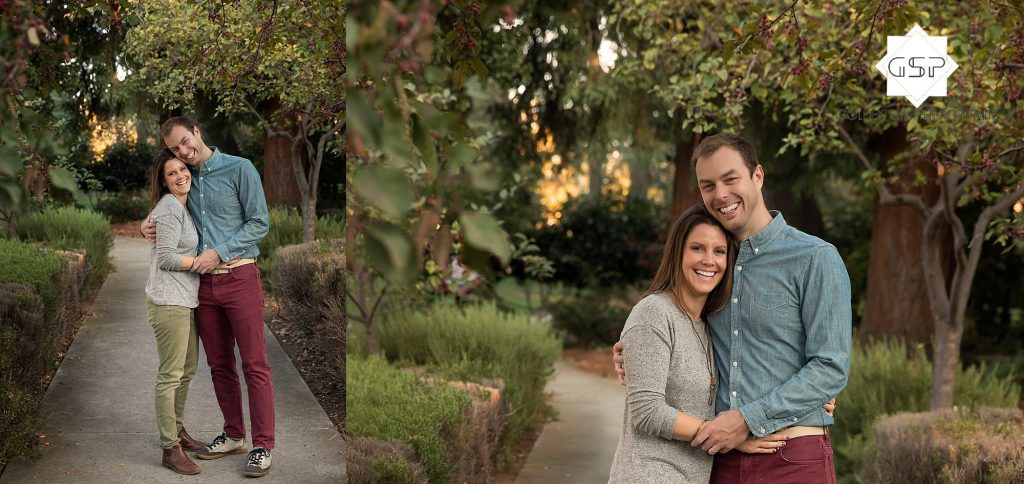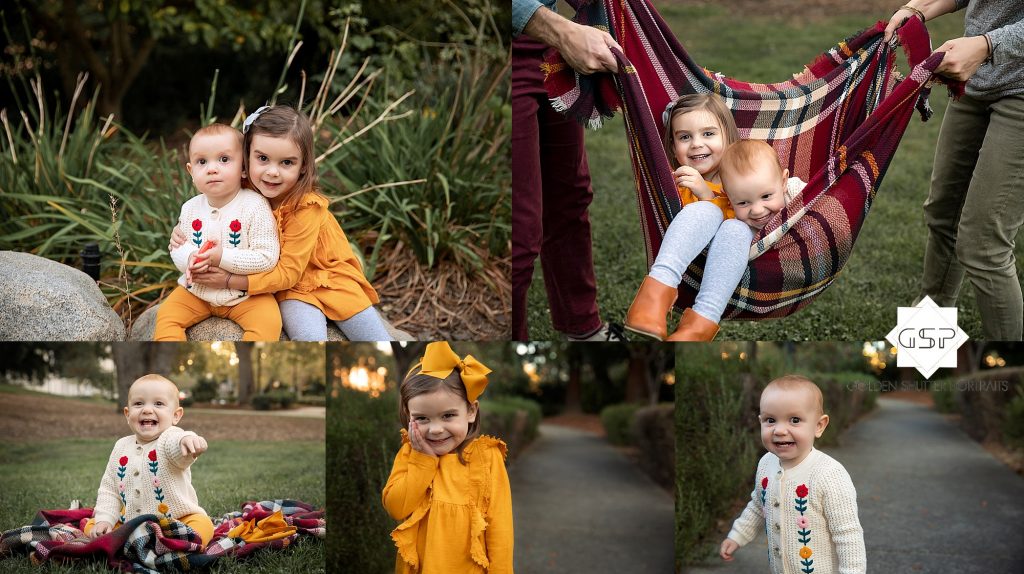 As a mom and a Bay Area Family Photographer I've come to realize that when we look at portraits on our wall, we aren't just seeing the pose/moment but we get reminded of that whole day when the portrait was taken. We associate the joy it brings to us based on how that day was.
This is why, as a Bay Area Family Photographer, I always try to serve my clients so that they have a great time and a positive, stress-free experience during their portrait session. I want you to be able to look at the portraits on your wall and remember the giggles of your child from the day when the portrait was taken. Or the bear hug and wet sloppy kiss they decided to give you while posing for a "kiss-mama-on-the-cheek" shot!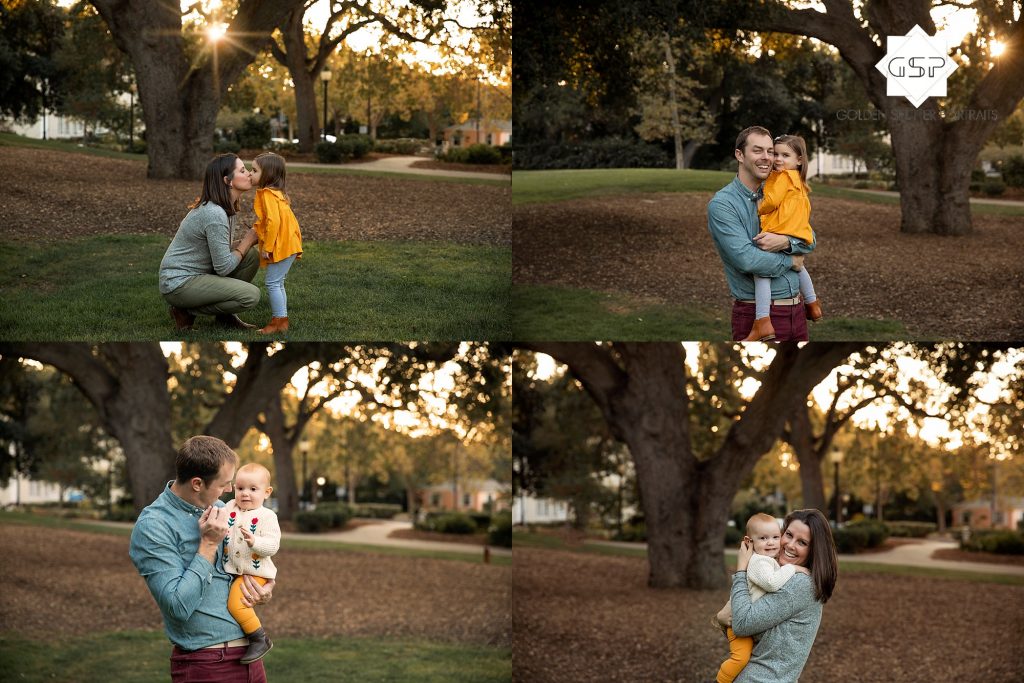 I know mom and dad are absolutely in love with their images from our session and received many compliments for their holiday card that I had custom- designed and printed for them! But what I think they don't know is that this was one of my fav sessions too! I still remember K and H trying to get every last one of those bubbles and how they giggled nonstop when mom and dad were throwing them up in the air.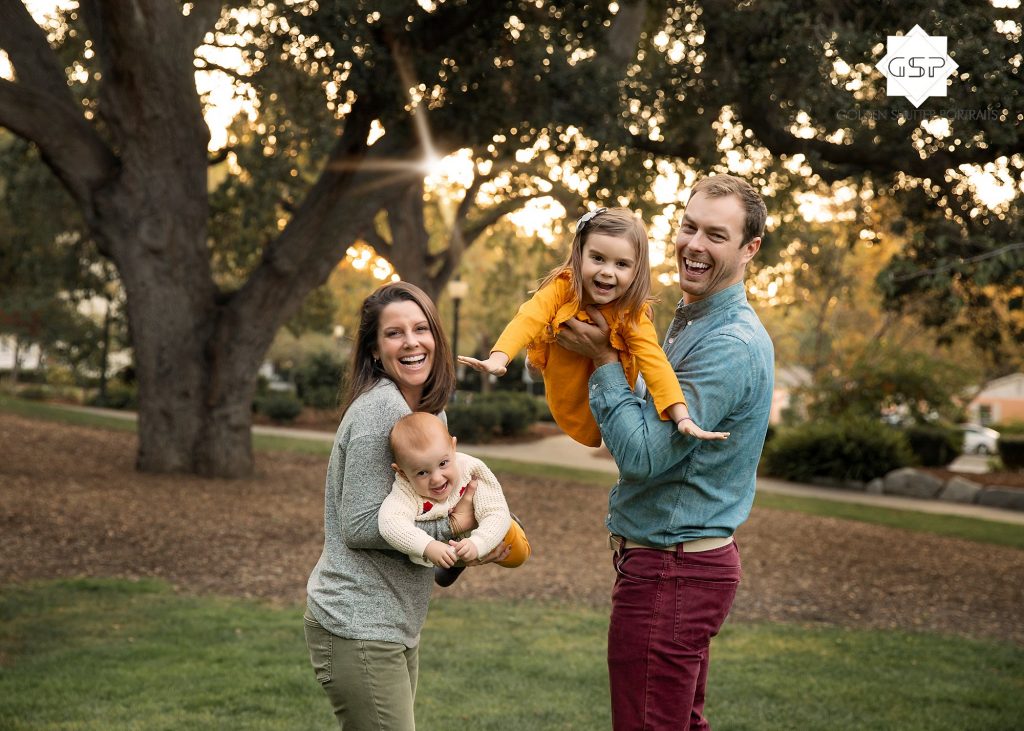 It's amazing to think THIS is my job and I'm so grateful to have the opportunity to make these work-related memories for myself and meet such amazing people on the way! I can't wait to photograph you all again Family M! If you're looking to book a family session, I'd love to chat more and create memories for you!